About Girlings
Girlings is one of the UK's leading retirement property letting agents, and since the early 1990's we have been specialising in letting homes allowing people to continue to live independently in later life.
Our History
Girlings was established in the early 1990s by Peter & Gillian Girling. As a former Housing Manager for Help the Aged and a Director of McCarthy & Stone Care services, Peter spotted the huge gap in the property market to offer retirement property to rent.
Now part of the Places for People Group, Girlings continues with the same ethics as it was founded but benefits from the support of the wider Places for People Group.
High standards of customer and professional services
Girlings are committed to delivering a first-class level of customer service to our tenants and landlords. We are members of key professional governing bodies, abiding by strict codes of practice that enable us to operate at the highest industry standards. Learn more about our accreditations.
We also believe in keeping fees simple and transparent, allowing you to make informed decisions with clear understanding of the charges. See our fees.

Trust Pilot
We invite our tenants to offer reviews and feedback on our services and are proud of our Trustpilot star rating – to read all the reviews click the stars link below.
Our Philosophy
We understand moving to a new home can be stressful and often an emotional experience, especially in later life when you may be downsizing or considering new options due to health issues or a bereavement.
Founded on values of honesty and integrity the Girlings ethos is to:
Provide retirement property to let on long term tenancies which offer security and peace of mind to tenants.
Offer simple, transparent communications: this includes explaining our fees clearly and avoiding unnecessary legal terminology in our correspondence.
Build open and trusting relationships with our tenants and landlords, offering the best possible service.
Promote the option of renting and encourage older people to discover the freedom renting in retirement can bring.
Work alongside developers and landlords to ensure properties are designed, built and maintained for an independent lifestyle.
Corporate Social Responsibility
People
Girlings supports staff development both personally and professionally, offering opportunities to develop skills through both specialist training and encourages all staff to complete residential lettings and property management qualifications. Career progression is celebrated and encouraged with many opportunities for growth – many of the senior team hitting over 10 years' service!
We are proud to have achieved the Investors in People accreditation since 2002, it promotes improved leadership and management inspiring better workplaces.

Charities
Girlings are committed to supporting these inspirational charities and contributing towards their ongoing work to help people live better lives.
Age UK Somerset
The UK's largest charity working with older people their vision is to make the UK a great place to grow older. Offering advice, befriending services and other classes or aids. Girlings sponsor local events and activities supporting and celebrating the hard work of their volunteers.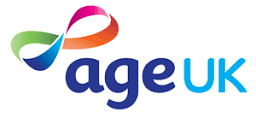 ARC (formally Taunton Association for the Homeless)
This local charity supports over 200 people at risk, providing them with support, shelter, safety, guidance and advice to enable them to move towards independent living.