Customer Charter
Our Commitment to our Customers
We aim to deliver the best possible service for all our customers, both landlords and tenants. Girlings is committed to treating its customers with fairness, courtesy and integrity. We aim to provide a prompt, reliable and responsive services, delivered by friendly and well-informed staff who are able to deal with your requirements professionally.
While we aim to treat all customers equally, we recognise that some of our customers may be vulnerable. We have in place appropriate procedures and relevant training to deal with vulnerable customers.
We continuously monitor and evaluate our performance in order to meet rising customer expectations. For this reason, we welcome feedback on our service, both positive and negative and take any complaints seriously.
Our Targets
We set performance targets covering all aspects of our customer service including:
Answering telephone calls promptly in a friendly and helpful manner
Returning calls promptly
Writing letters clearly and concisely avoiding unnecessary legal terminology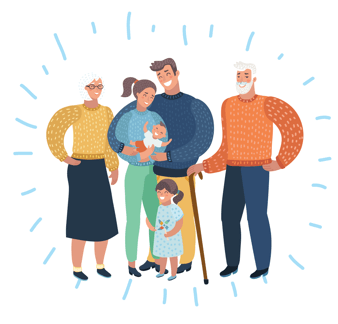 Our Complaints Handling Process
Girlings operates a three-stage process for handling customer complaints:
If you have a complaint, please raise it without delay and preferably in writing with the person who is handling your property or your tenancy.  Our staff will:

acknowledge your complaint in writing as quickly as possible, and within 3 working days at the most;
give you a timescale for investigating and responding in writing to your complaint, which will not be more than 15 working days;
refer the matter to a manager or director if appropriate;
do all they can to resolve the complaint as effectively and swiftly as possible.

If the problem cannot be resolved at that level, please write to Feedback, Girlings Retirement Rentals, 2 Crescent Office Park, Clarks Way, Bath, BA2 2AF.

The Board will acknowledge your complaint within 5 working days and give you an indication of timescales involved. They will make a prompt, detached and thorough investigation at the end of which they will send you a final viewpoint letter. This letter will include any offer of restitution or compensation that the Company feels is appropriate.
Girlings is a member of the Property Ombudsman Scheme (Lettings) which offers a way of resolving disputes in a fair, independent and non-legalistic manner. This service is available free of charge to both tenants and landlords. In the unlikely event that a satisfactory outcome has not been reached by stages 1 or 2 above, you may refer your complaint to the Ombudsman. Full details of how to do this will be provided with the final viewpoint letter. More information is available on the internet at www.tpos.co.uk, or by written request to:

The Property Ombudsman
Milford House
43-55 Milford Street
Salisbury
SP1 2BP

Tel: 01722 333306
Fax: 01722 332296
E: admin@tpos.co.uk