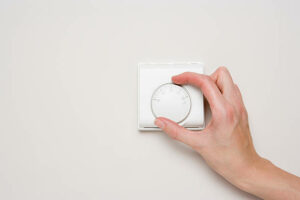 In these colder months of the year, it is essential that your homes are heated properly. Many of the properties that we manage at Girlings have been fitted with Storage Heaters, which are one of the most affordable ways to heat your homes, using electricity. However, with the cost-of-living crisis impacting everyone's heating bills, we are aware that you may have concerns, and have composed some handy tips to save you energy and money by using your storage heaters more effectively.
How does your storage heater work?
Storage heaters are designed to produce and store heat during the night, when electricity is at its cheapest. This is typically over a 7-hour window, but times can vary depending on your model. Once collected, the heat is released throughout the day at various speeds depending on your output settings.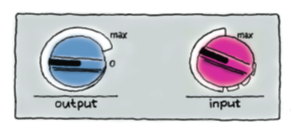 Input and Output settings
Your storage heater is regulated by these two controls:
The input setting controls how long your heater is collecting heat, allowing you to turn your heater's energy storage up or down, to fit with your lifestyle, environment, and the weather forecast for the following day. If you know that tomorrow is going to be particularly cold, it would be a good idea to turn your input control up this evening, so that you have enough heat stored to keep you warm throughout the day!
Your output settings control the intensity that your stored heat will be released. The higher the setting, the quicker your home will warm up, but be aware that turning your output settings up will also decrease your heater's running time.
How can you save energy?
Set your input settings to the level needed
Your input control is effectively the project manager of your heating system, regulating how much energy your home needs to store, to warm it sufficiently. However, this only works when you make informed decisions about your heating usage.
Home insulation, your lifestyle, and how much time you spend inside can contribute to how high, or how low, you should set your input setting. We would advise that if you spend most of your time away from home, it's worth reducing your input settings so that you don't overload your heater—potentially saving you money on your energy bills. On the other hand, if you spend most of your day at home, turning your input settings up may be more beneficial.
Setting your output level
To maintain a constant release and moderate level of warmth in your home, set your output control to a lower setting. Although, in extremely cold weather, to reduce the risk of feeling particularly cold, try saving your output use for the evening, as this is typically the time that you will benefit most from your stored heat.
But remember to reduce your output settings before going to bed!
Say No! To other heat sources
It's easy to want to reach for a second form of heating when the temperature drops. However, most other forms of electric heating cost more to run. It's much more cost effective to crack up your output control!
Turn the heat off in summer
If you leave your storage heater on, it will continue to generate warmth into the summer months, which may be unnecessary in the warm weather. Instead, disconnect the heater and turn it back on once the bad weather returns.
For more information
This article sources information from the Places for People website: Energy saving tips for your storage heaters – Places for People