Enjoying new friendships and belonging to a community of likeminded people are important benefits of living in a retirement development.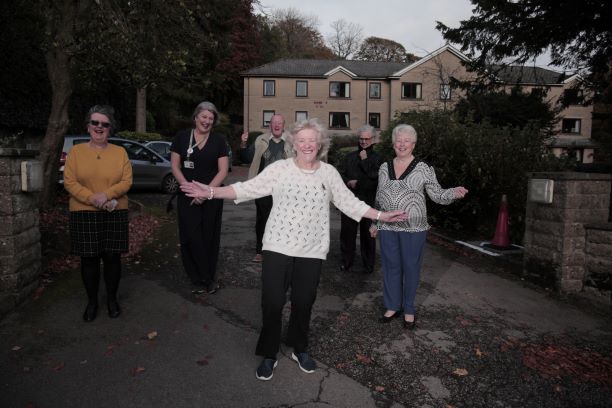 The COVID-19 pandemic emphasised just how important friendships and community are for people as they get older, especially during the lockdowns and with some of our residents shielding.
A study from the Centre for Ageing Better[i] published last year found that during the first lockdown 54% of people aged 50 to 69 years had reported a greater sense of belonging to their neighbourhood or local area since lockdown and 76% said they met more people they can count on to help out*.
But this wasn't the case for everyone. Research from live-in agency, Elder[ii] found a huge increase in loneliness in older people, with one in three lonelier due to COVID-19.
However, many of our residents have found that living in a community a real lifeline because has been reassuring to have neighbours next door, as well as a house manager on site every day to support them.
During the lockdowns, our residents were able to share moments such as the NHS Thursday evening clap. Some have done the shopping for their neighbours and helped with IT issues to help people connect to family and friends using their phone, tablet or laptop.
Others told us they enjoyed socially distanced coffee in the gardens or took part in virtual quizzes with the other residents.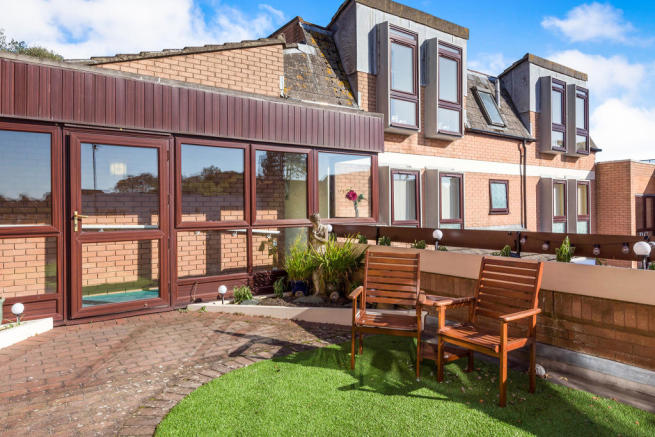 Once the pandemic is over and normal life resumes, many developments will once again organise events, activities and outings such as wine and cheese evenings, fish and chip suppers or a visit to a local attraction. All these are opportunities for people to socialise and many of our residents make lasting friendships with their neighbours.
One of our resident couples who moved into a retirement development in Highcliffe-on-Sea in Dorset, say the social side of living in a retirement community is a huge bonus.
Barry and Pauline Jenkins had lived in Spain for 22 years, before selling up and moving back to Dorset in 2018.
They decided to rent rather than buy because renting was more flexible and gave them the option of upping sticks and moving in about a month if they wanted. They found an apartment through Girlings that was also willing to accommodate their dogs Sophie and Chica too.
Barry says, "The apartment ticked all the boxes and since moving in we've been very happy. Highcliffe-on-Sea is a small town, so we have everything we need close by and we're only five minutes away from the sea. We enjoy the social side of living here. We didn't know anyone in the town apart from our family and living in a retirement development has been a great way to meet people. There are regular social events like bingo, fish and chip suppers, charity nights and weekly coffee mornings which we enjoy – we're both outgoing people and have made lots of good friends."
Barry has kept residents busy during the lockdowns with his quizzes. He says, "My wife goes out for a daily walk with our dogs, but as I can't walk too far I'm writing a lot of quizzes, which our neighbours are enjoying! I'm doing about two or three a week and handing them out to everyone, and they are returning them with the answers.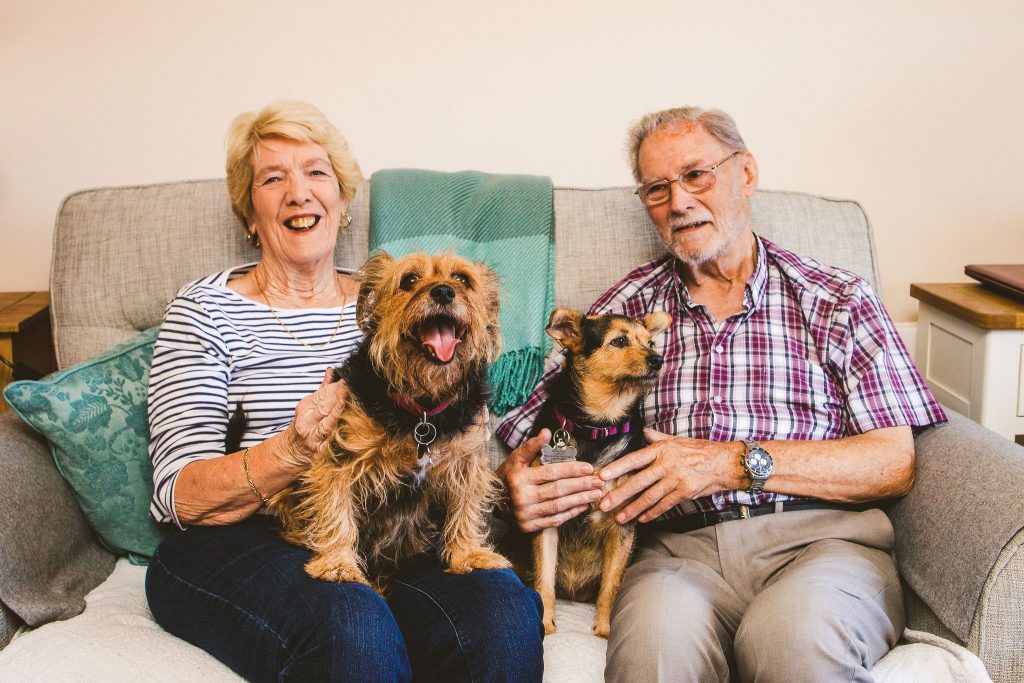 "Some of us are also meeting together in the communal lounge when we can. There's usually around three or four of us, keeping our distance but enjoying a natter over a cup of coffee. Some people were self-isolating in our block but everyone looks out for each other, which is really good."
If friendship and community is an important factor for your retirement and you are considering a move this year, why not get in touch to see what properties we have available?
Our developments are available to people over 55 years old, whether they are retired or not. Plus many are pet friendly, so if like Barry and Pauline you have a dog then this won't be an obstacle to you moving.
For more information visit: https://girlings.co.uk.
*this is for the group the researchers defined as 'living comfortably'.